Black History
Universal Inspiration
Click here for the latest news.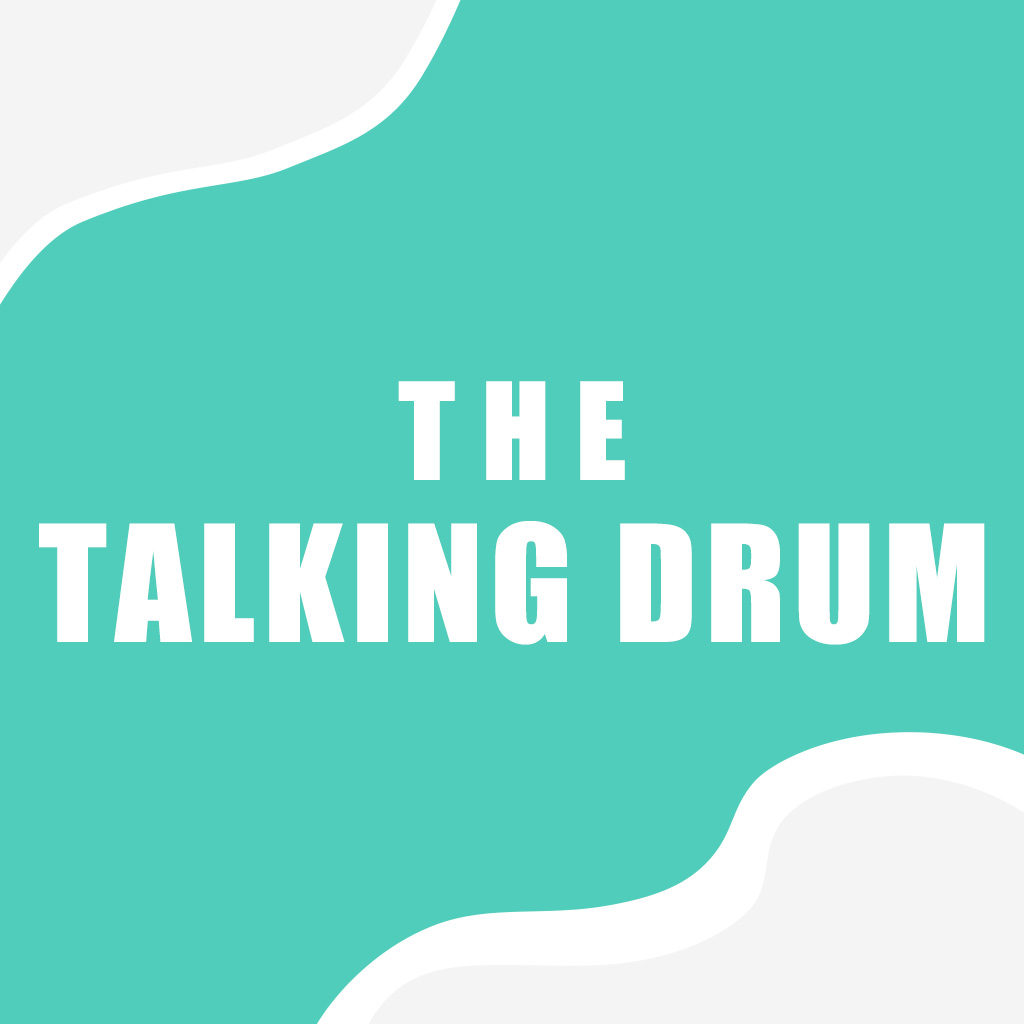 Stay informed! Our monthly newsletter the Talking Drum, keeps visitors, members and supporters informed about Museum events and activities. If you would like to sign up to receive the Talking Drum through email or the mail please submit the form to the right!
Fundraising is one aspect of engaging children in civic minded activities from a young age. It creates awareness in a young person that they are part of a community, and that this position entails a certain amount of responsibility and also self empowerment.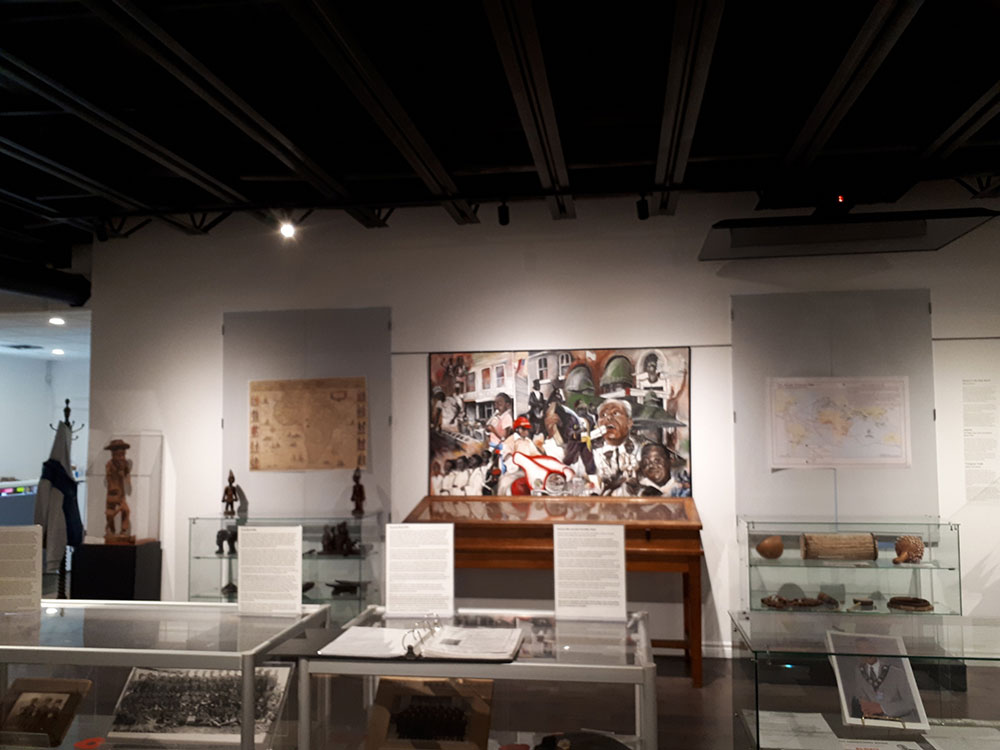 Have you ever considered looking into your family history? The Amherstburg Freedom Museum is here to help. We have the resources you need to get started on tracing your family roots. Each month, we are going to highlight a family from the museum's Family History Collection.
The Museum hosts a variety of special events throughout the year. Click on the links below for information on these popular events that occur on an annual basis. Check back often as one-time events may also being scheduled.
Every month the Amherstburg Freedom Museum has been hosting Black History Facebook Live presentations. In case you missed it you can watch all of our presentations below. Be sure to check out our Facebook page for upcoming presentations at AmherstburgFreedom
Amherstburg Freedom Museum
Black History…
Universal Inspiration
The Amherstburg Freedom Museum tells the story of African-Canadians' journey and contributions, by preserving stories and presenting artifacts that educate and inspire.
You can travel back in time with Amherstburg Freedom Museum with our exclusive in-house tours and get a first hand look. Our collection of unique artifacts and stories can be accessed through our newly transformed digital collection!
After over 46 years of service, and with generous support from individuals, foundations, corporations, and government sources, the Amherstburg Freedom Museum continues to be a national symbol of courage, determination and freedom.
Matthew Elliott
Colonel Matthew Elliott brought 60 enslaved Black persons to the Amherstburg area from the United States
John White
Josiah Henson is born – helped establish Dawn settlement, but could speak of his Amherstburg connection
Act to Limit Slavery
Chloe Cooley bound and thrown in a boat and taken across the river to be sold in the US. She Resisted.  This resulted in the 1793 Act to Limit Slavery which affected all of Upper Canada, including Amherstburg
Chole Cooley
Attorney General John White introduced an abolition bill to the house of Assembly (Upper Canada) – compromised and created "An Act to Prevent the further Introduction of Slaves and to limit the Terms of Contract for Servitude (also known as the Act to Limit Slavery in Upper Canada)"
Act to Limit Slavery receives Royal Assent
Abraham Doras Shadd
Abraham Doras Shadd is born – became a Counselor in Raleigh Township in 1858, making him the first Black man elected to a (Canadian) political office.
Slave Trade Abolished
Slave trade abolished throughout British Empire – ending much of the transatlantic slave trade
Willis Nazrey
Willis Nazrey's Birthday; born on Isle of Wright, Virginia – Nazrey AME Church named after him
Levi Foster
Levi Foster's birthday – Amherstburg Businessman
1812 – 1814 – War of 1812 – Black soldiers participated
Henry Bibb
Henry Bibb's birthday  – founder of the Voice of the Fugitive newspaper which was published in Sandwich Town
Mary Ann Shadd
Mary Ann Shadd is born – she created the Provincial Freeman which first published in Windsor
James Madison Bell
James Madison Bell born in Ohio; lived in Chatham – he was a poet and activist
James T Holly
James T. Holly born – Co-editor of the Voice of the Fugitive
Osborne Perry
Osborne Perry Anderson's birthday– Participated at Harper's Ferry Raid; lived in Chatham
Josiah Henson
Josiah Henson comes to Canada – lived in Amherstburg for a short time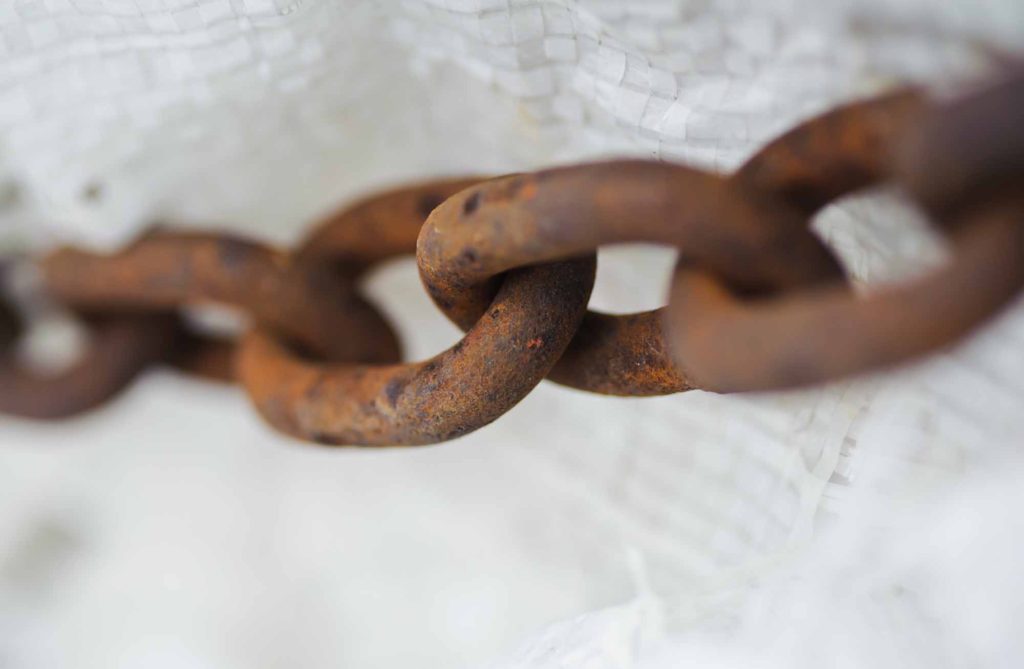 Slavery Abolish Act
Slavery Abolition Act received Royal Assent on August 28, 1833, and took effect on August 1, 1834.
Emancipation Day
Emancipation Day – Slaver abolished in Canada
Emancipation Windsor
First Emancipation Celebration in Windsor, St. Catherine's and Owen Sound
Dr. Anderson Ruffin Abbott
Dr. Anderson Abbott born in Toronto – lived and practiced in Chatham
Upper Canada Rebellion
Local Black Canadians participated
Anthony Banks
Anthony Banks was born in Colchester Township South- first Black Constable in Essex County
Amherstburg Regular Missionary Baptist Association
Amherstburg Regular Baptist Association formed
Dawn Settlement
Dawn settlement established
Elijah McCoy
Elijah McCoy's Birthday – inventor from Colchester
Anthony Binga Jr.
Anthony Binga Jr. was born in Amherstburg– His father was a founder of the Amherstburg First Baptist Church – Anthony Jr. was a minister and educator
Delos Davis
Delos Davis born – 3rd Black lawyer in Canada
Nazrey AME
Rev King
Rev King moved to the Elgin Settlement with his formerly enslaved freedom seekers
Fugitive Slave Act
Fugitive slave act was passed in US – caused a flood of Freedom Seekers to come to Canada, including Amherstburg
George Madison
George Madison settles in Dresden – he operated an Inn and Stagecoach line serving the Black community throughout Southwestern Ontario
Common School Act
Common School Act allows for segregated education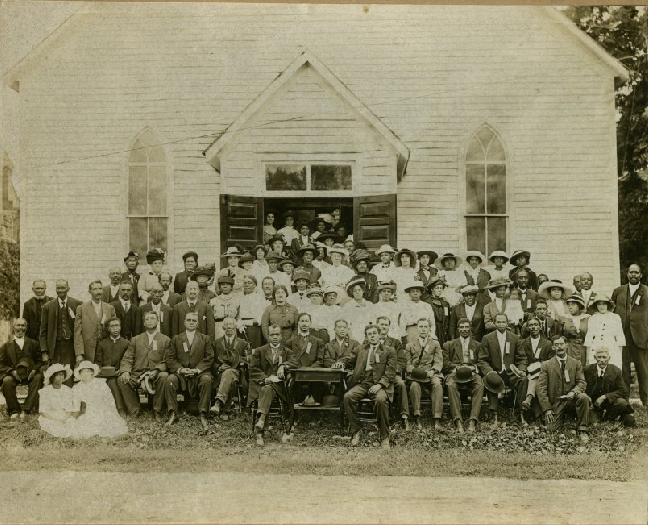 Sandwich Convention
Henry and Mary Bibb come settle in Sandwich Town
Voice of the Fugitive
First edition of the Voice of the fugitive published
September 10, 1851 – North American Convention for Colored Freeman held in Toronto; delegates from Essex County were in attendance
General Convention
General Convention held in Amherstburg where delegates discussed issues including agriculture, temperance, and education to accommodate incoming Freedom Seekers
The Provincial Freeman
The Provincial Freeman, Black newspaper that began publication in Windsor
Dennis Hill
Dennis Hill writes to Egerton Ryerson – about his children being forced to attend a segregated school in Chatham Kent – resulted in Hill suing
The O'Banyoun Jubilee Singers
O'Banyoun Jubilee singers is formed by the Reverend Josephus O'Banyoun
John Alexander
John H. Alexander born – teacher at the King Street School in Amherstburg
Mary Branton Tule
Mary Branton Tule is born – Amherstburg Missionary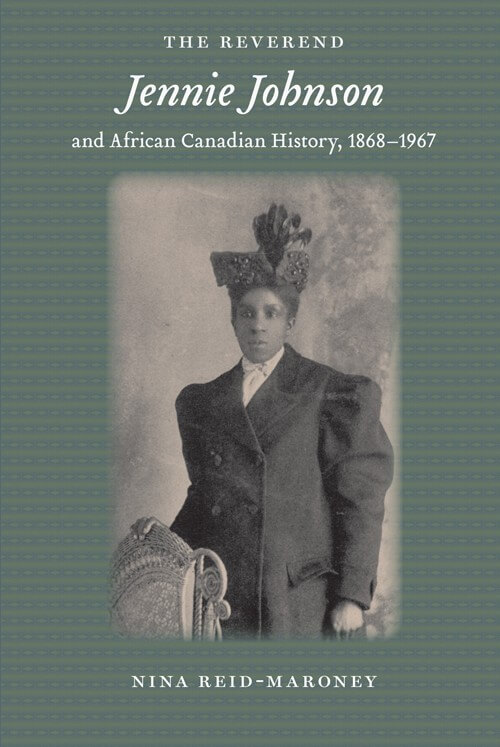 Reverend Jennie Johnson
The Reverend Jennie Johnson is born near Dresden, Ontario. According to Dr. Nina Reid-Maroney, Johnson was the first ordained woman called to full-time ministry in Canada.
Elijah McCoy
Elijah McCoy is granted US patent # 150, 876 for the iron table
Anthony Banks - Crown Attorney
The Crown Attorney of Essex County, S.S. MacDonnell, appointed Anthony Banks as the Constable of Essex County, making him the first African-descended person to hold this position in Ontario
James L. Dunn
James L. Dunn took his daughter Jane Ann to the Public Central school and presented his daughter for attendance to the headmaster. He was refused, so he (unsuccessfully) sued the school board
Shelton Brooks
Shelton Brooks' birthday-ragtime piano player
Delos Davis admitted to the Ontario Bar and became a lawyer
Delos Davis
Delos Davis establishes a law practice in Amherstburg
James L. Dunn
James L. Dunn becomes the first Black Canadian elected to Windsor's Town Council
James L Dunn
James L. Dunn becomes the first Black Canadian elected to Windsor's Town Council
Wagner
Reverend Wagner seeks funding to build an orphanage and school for Black children (part of Hotel Dieu)
Ethel Alexander
Ethel Alexander is born in Amherstburg – educator and missionary
William Kelly
William Christian Kelly is born. First Black Dentist in Windsor
Desegregating Chatham schools
Ada Kelly Whitney
Ada Kelly Whitney born – 1913 Ada became the first Black teacher hired by the Windsor Board of Education, in addition to being the first woman of African descent to teach in an Ontario Public School Board.
Isaac Holden
Isaac Holden passes away – businessman and politician in Chatham
Robert Dunn
Robert L. Dunn (unsuccessfully) runs for Mayor of Windsor which was the first time a Black Canadian did this
Charles C. Peterson
Constable Charles C. Peterson born – first Black employee of the Windsor Police Service
Alton Parker
Alton Parker born in Windsor
Jesse Henderson
Jesse Henderson is born – Amherstburg resident who fought in WWII
Delos Davis
Delos Davis appointed a King's Council, the first Black lawyer in the British Empire to achieve this
Anderson Abbott
Anderson Abbott passes away in Toronto – he lived and practiced medicine in Chatham
No 2 Battalion
Black Canadians serve in WWI
Lloyd Jenkins
Rev. Lloyd Jenkins' birthday
Kenneth Kersey
Musician Kenneth Kersey is born in Harrow
No 2 Battalion
All Black Battalion in WWI – No 2 Construction Battalion formed – could discuss its link to Essex County – recruitment site in Windsor
Alvin D. McCurdy
Alvin D. McCurdy's birthday. Born in Amherstburg and attended school there. Was a carpenter by trade, but loved collected Black History materials. Responsible for Alvin McCurdy fond at Archives of Ontario
Dresden Activist Hugh Burnett born
Mary Branton
Mamie/Mary Branton passes away
Kenneth Jacobs
Kenneth Jacobs born; served in WWII and became the first Black Canadian to reach rank of Lieutenant-Colonel and the first Black Canadian to have a career as a flying officer
Daniel G. Hill III
Daniel G. Hill III's birthday – activist who strongly supported the Museum
Fred Thomas
Windsor-born athlete Fred Thomas born
Windsor Art and Literary Club
Windsor Art and Literary Club formed
Betty Simpson
Earl Walls
Boxer Earl Walls Born in Maidstone Township
Central Citizen Association
The Central Citizens' Association established  as Windsor's first Black Canadian civil rights organization of the 20th century
Spurgeon Montage
Spurgeon Montage, first Black male elementary teacher in Windsor, born
Elijah McCoy
Colchester-born inventor Elijah McCoy passes away
Eugene Steele
Eugene Steele's birthday – 1st Black firefighter in Windsor
Howard McCurdy
Dr. Howard McCurdy's Birthday
Ed Dwight
Ed Dwight's birth – created Underground Railroad statue in Windsor
Mother's Club now the Hour-A-Day Study Club first meeting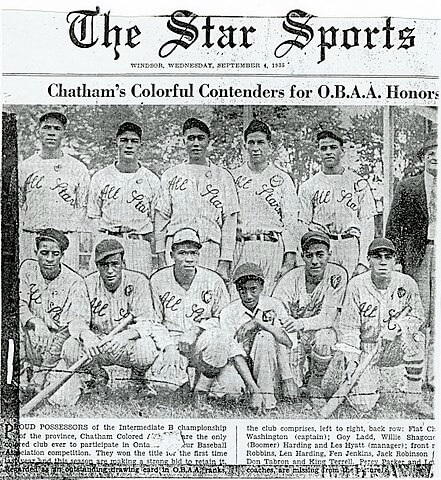 Chatham Coloured All-Stars
The Chatham Coloured All-Stars became the first all-Black team to win a provincial Ontario Baseball Association championship
Black Canadians WWII
Black Canadians fight in WWII
Alton Parker
Alton Parker joined the Windsor Police force
Fergie Jenkin
Racial Discrimination Act
Ontario Passes Racial Discrimination Act
Spider Jones
The Windsor Interracial Council, later the Windsor Council on Group Relations, is established
Colleen Campbell and Marion
Colleen Campbell and Marion Overton Grimes became the first students to graduate from Hotel Dieu of the St. Joseph School of Nursing in Windsor
James Watson
James Watson became the first Black Canadian City Solicitor for the City of Windsor
Freida Steele
Freida Parker Steele and Cecile Wright become the 3rd and 4th Black students to graduate from Hotel Dieu of the St. Joseph School of Nursing in Windsor
Negro Citizenship
The 'Negro' Citizenship Committee formed
Earl Walls
Earl Walls becomes the first Black Canadian heavyweight boxing title holder
Fair Accommodation Practices Act
Fair Accommodation Practices Act passed due to efforts of Hugh Burnette (of Dresden) and NUA association, along with other groups
Ontario Human Rights Code
The Ontario Human Rights Code enacted
George Henderson
George Henderson becomes the first Black Canadian City Planner for the City of Windsor
Bob Bowers
Radio personality, Bob Bowers became the first Black person to read the news on CBC's national program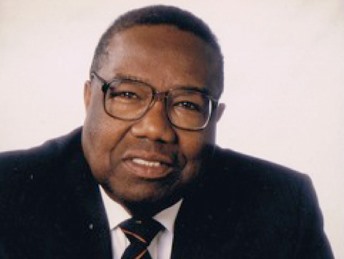 Leonard Braitwaite
Leonard Braitwaite makes first speech to Ontario Legislature, speaking against segregated schools – led to the closer of Colchester's S.S. #11
Mac Simpson
Mac Simpson begins journey to open the Museum
Colchester's S.S. #11 closed – last segregated school in the province of Ontario
Detroit Riots
Detroit Riots lead to the cancellation of Emancipation Celebration in Jackson Park
Collegiate Institute
Black Studies course instituted at Patterson Collegiate in Windsor
NABHM
Alton Parker
Alton Parker named to the Order of Canada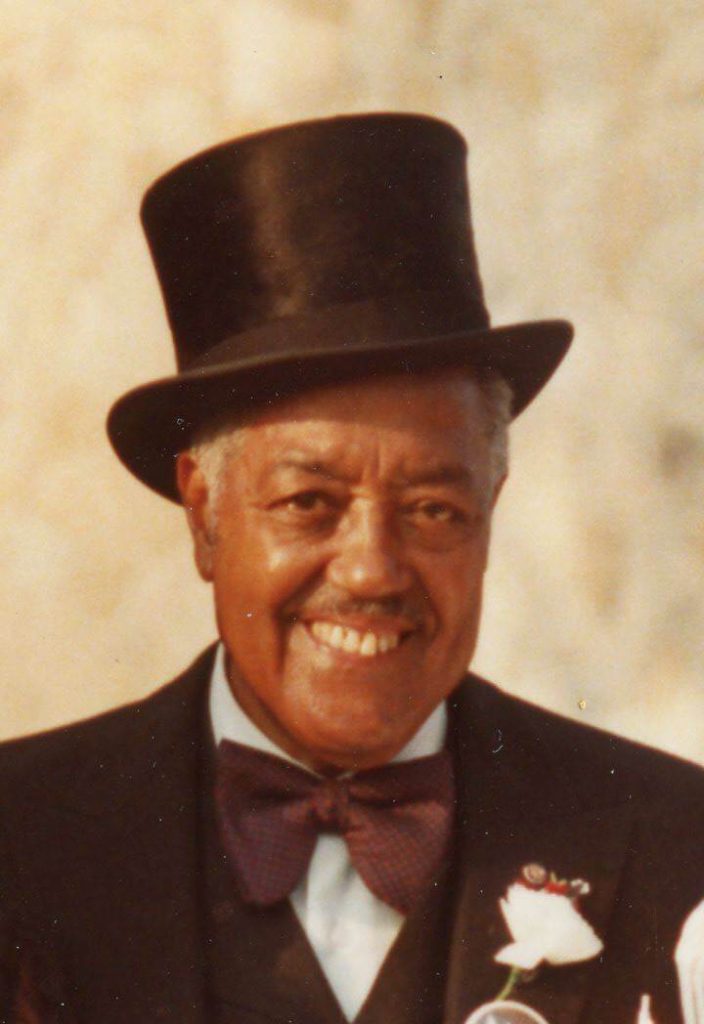 Alton Parker
Alton Parker given Ontario Medal for Good Citizenship
Shelley Harding-Smith
Shelley Harding-Smith became Canada's first Black Canadian Female Master Electrician
North American Black History Museum
North American Black Historical Museum & Cultural Centre opens in Amherstburg
Fred Thomas
Fred Thomas inducted into the Essex County Hall of Fame
Howard McCurdy
Howard McCurdy serves as an Alderman for the City of Windsor
Howard McCurdy
Howard McCurdy becomes the first Black Canadian NDP Member of Parliament for riding of Windsor-Walkerville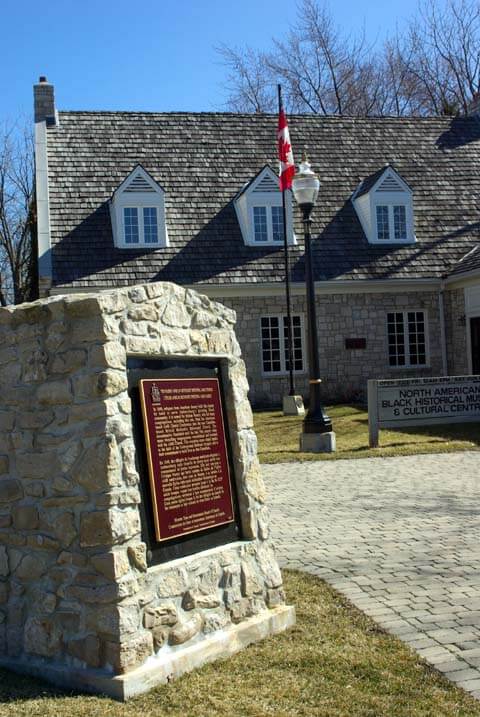 NABHM
NABHM becomes the first Black Canadian Museum granted membership and accreditation from the Ontario Museum Association
Howard McCurdy
Howard McCurdy seeks leadership of the NDP
Fergie Jenkins
Fergie Jenkins is called to the Baseball Hall of Fame
Elise Harding-Davis
Elise Harding-Davis becomes the first Black Canadian Curator of an Accredited museum in Canada (NABHM)
Fred Thomas
Fred Thomas inducted into the Canadian Basketball Hall of Fame
Ron Jones
Ron Jones becomes the highest ranking Black Canadian officer on the Windsor Fire Department when he became District Chief
Wayne Hurst
Wayne Hurst elected first Black Mayor of Amherstburg
Nazrey AME Church
Nazrey AME Church named a National Historic Site – the first dedicated to Black History in Canada
dedication of the Tower of Freedom Monument in Windsor
McDougall Street
First Annual McDougall Street Reunion held at Wigle Park in Windsor
Shelley Harding-Smith
Shelley Harding-Smith became the first Black woman elected to the GECDSB
Lloyd Dean
Windsor Lawyer Lloyd Dean appointed as Judge in the Ontario Court of Justice
James and Robert Dunn
In 2010 the City of Windsor proclaimed the week of February 21-27 as James and Robert Dunn week in honour of Windsor's first town councillors of African descent
Howard McCurdy
Howard McCurdy passed away
Spurgeon Montage
Spurgeon Montage, first Black male elementary teacher in Windsor, passes away
"A worthwhile visit to learn about a too often forgotten part of our Canadian history. I really enjoyed the local connection of the stories featured. We have good friends with personal connections to the region, which made the visit more meaningful."
"Outstanding experience! Definitely take the guided tour- the tour guides are very knowledgeable, and are excited about the history. The building has been lovingly restored, and the museum is filled with one of a kind artifacts. This is a must see in historic Amherstburg!"
"Excellent, interesting, informative tour that lasted about 45 minutes, perfect length. A fair and correct description of the life experienced by Black Americans in Canada. Refreshing. Learned a lot. A tour every Canadian should take to learn about an interesting, often missed, chapter in our history. Cheers to this community for making this museum happen! Good Covid safety in place. Book your tour."
"Such a rich collection of Black Canadian history. Wonderfully curated and expertly displayed."
"I appreciate the dedication of all who have worked & continue your noble work."
"Today, we draw attention to the excellent work of @Aburgfreedom. They are a go-to @twitter account for #BlackHistory in #SXONT. Give them a follow & support the important work they do in our region!"
"@Aburgfreedom an incredibly important part of our regions rich Black history, that has been at the forefront of uncovering, preserving, sharing & championing that history."
"I'm so glad I've found this [@aburgfreedom Instagram] account. I'm learning so much that I'm so embarrassed I didn't already know. Thank you so much for doing this work for us."
"Thank you for sharing your wealth of knowledge with out team. We all have left with a much better understanding of the history Amherstburg has worked so hard to preserve to help educate others. The museum's contents and cabin's artifacts have definitely left a mark in our hearts."
"We're more than willing to help with your mission to both educated our community and preserve our local history! Thanks so much for what you have been doing for the last 45 years!"
"Why isn't this information taught at school? I'm learning more now from Instagram than I ever did."
"I love these Canadian Black history acknowledgements that advocate for equity and equality for our Black community that has been around for many many years not just invented. Thank you so much!"
"We really enjoyed our visit there. Lorene was a wonderful tour guide. Thank you."
"This page gives such vivid illustrations of black history that really make one appreciate the past in ways that make the memories of it all valuable treasure pieces."
"Visited this weekend and it was great! So interesting to see artifacts and read the history of the area! Will definitely visit again!"
"Thank you so much for all the information you provided. The homeschoolers really enjoyed the morning and the scavenger hunt was a great way to end the visit!"